2024 GMC Hummer EV SUV
2024 GMC Hummer EV SUV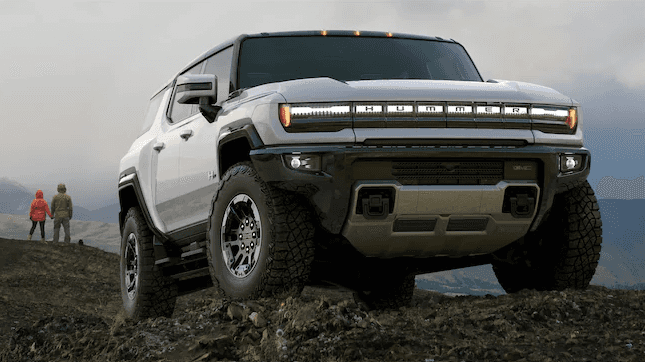 Super truck powers — Activate!
(form of a status symbol!)
When it comes to the term "Supertruck," the 2024 GMC Hummer EV SUV certainly fits the bill! Not only can it drive diagonally, but this fully charged, fully electric SUV is undoubtedly revolutionary and features all the benefits of a pickup truck as well as an SUV. It holds the title of the world's first zero emissions, zero limits, all-electric super truck, engineered to conquer any and all types of terrain. See what a true status symbol is all about! This SUV version of the electric pickup truck is set to it dealer showrooms in fall, 2023.
Here's more!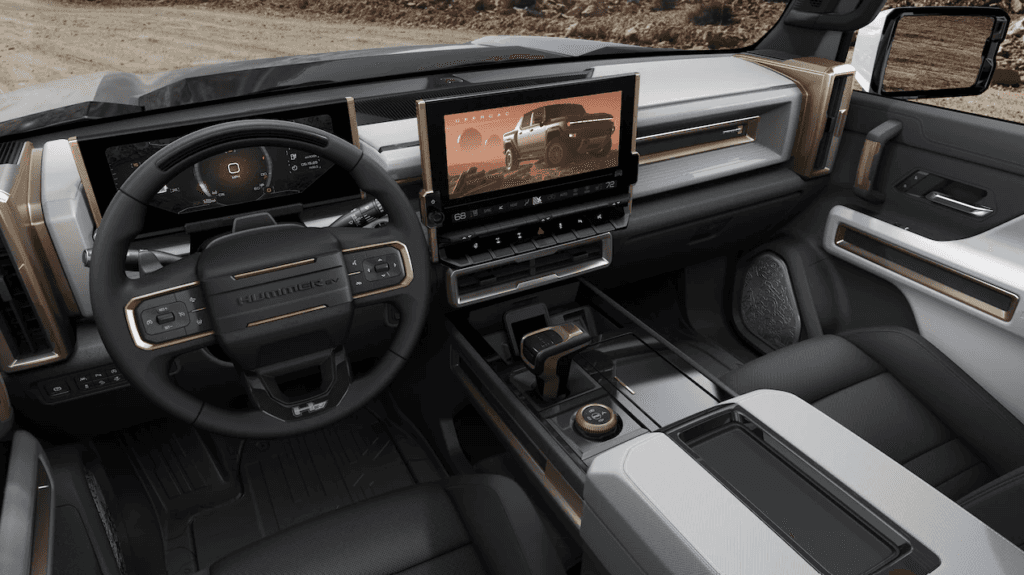 A look inside!
Innovation and convenience is found here — with a cabin rooted in comfort, style and all-out durability! Driver information is displayed on high-def screens which come in the form of a 12.3-inch digital color Driver Information Center Display and the center-mounted 13.4-inch diagonal color touch-screen. This provides customizable data, settings and controls within the oh-so convenient reach of the driver. They are also positioned for optimal line of sight.
A Lunar Shadow Interior is brought forth in Jet Black and Taupe, and results in a dark appearance that is sharply complemented by Tech Bronze accents. Practicality is made clear in durable all-weather flooring, which is also visually appealing.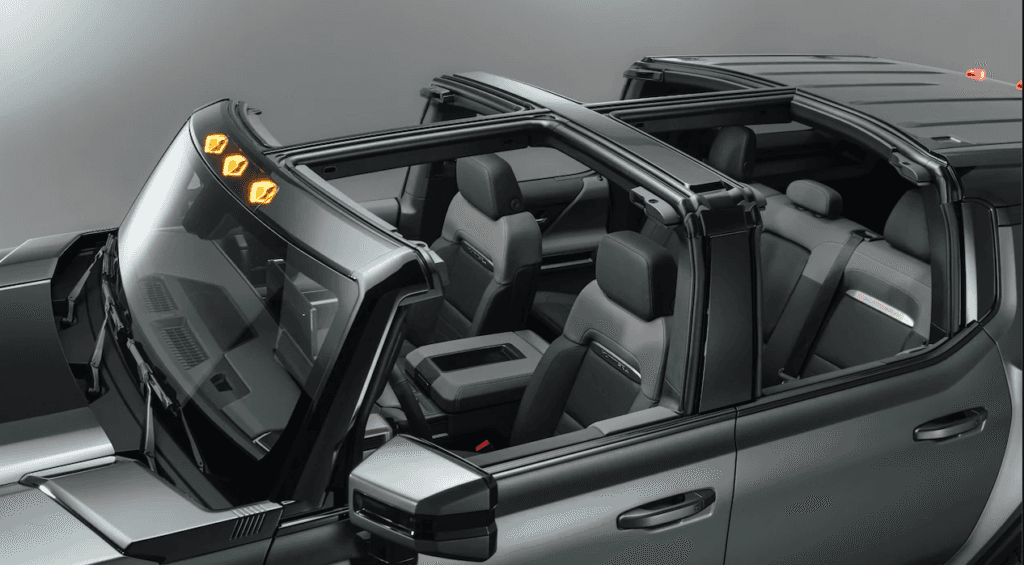 Power packed!
This five-passenger Hummer SUV will deliver a whopping estimated range of 300 miles, hit 60 mph from a dead stop in just 3.5 seconds. Retailing at $105,595, the all-new Hummer EV SUV will feature a 20-module Ultium power pack that will provide power to a trio of motors mounted on the front and rear axles. It will also support 800V charging at up to 300 kW.
Exterior wise/other features
This vehicle, with an externally-mounted spare tire, comes standard with 22-inch rims. An Edition 1 with the optional Extreme Off-Road package comes in at a price of $110,595 and is equipped with 18-inch wheels with 35-inch tires, underbody armor, front eLocker and virtual rear lockers. It will also feature GM's UltraVision camera system.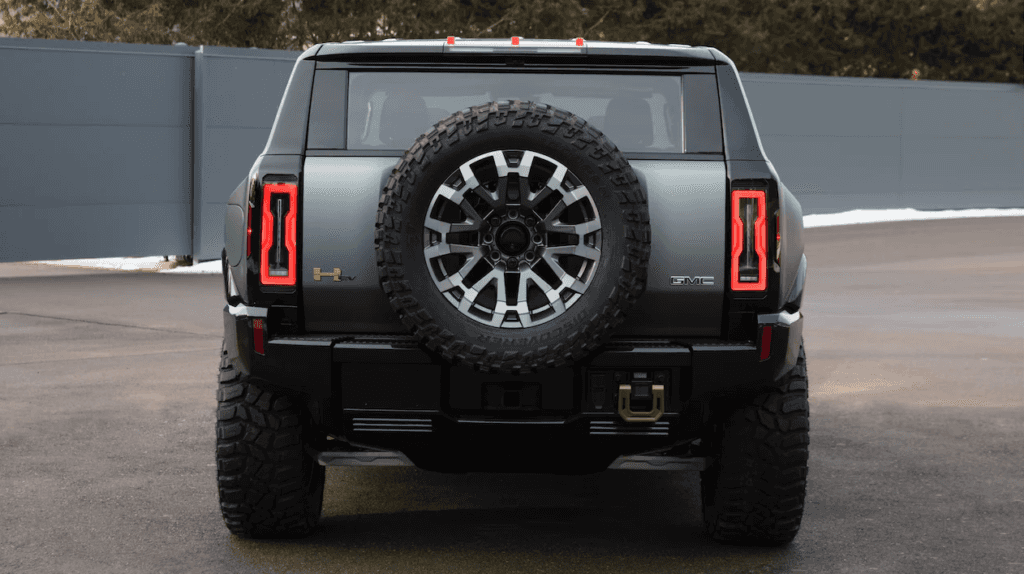 Thanks to the EV SUVs Extract Mode, the vehicle's body is lifted by 6 inches to help clear obstacles.
The Hummer also boasts GM's highly-recognized SuperCruise hands-free driving system, four-wheel steering and CrabWalk, which allows drivers to move the vehicle at an angle without changing the direction the SUV is facing.
How its built
With this EV SUV, GM is truly coming full circle on its Hummer revival. Both the Hummer EV pickup and SUV will be among the first vehicles to be built on GM's new modular electric battery platform, Ultium, which will result in a range of up to 400 miles or more!
The Hummer, which represents all things big, including luxury and power, is considered the cornerstone of GM's $27 billion push into EVs that will include the release of 30 brand new vehicles by 2025.
It will have the body style most have come to expect from Hummer and is a sure bet when it comes to the success of the future of EV from GM.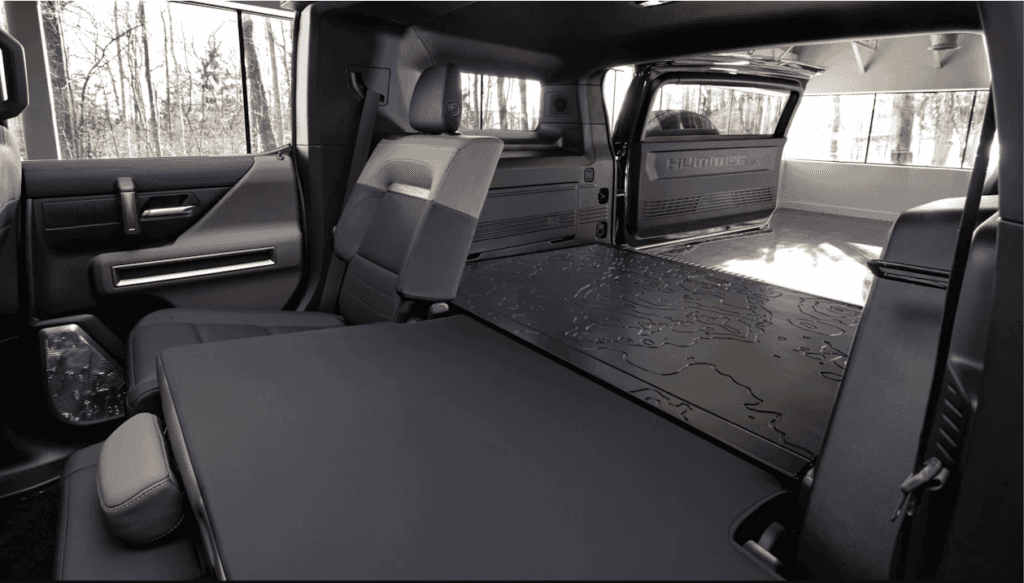 Trim levels
Expected to outsell the electric pickup in the long haul, the new EV SUV will feature a limited run of special editions when it comes off the line. For example, Edition 1 is a top trim, which will come fully loaded and be only available in one color at launch. That color is a striking Moonshot Green Matte, with the black upper that will become a Hummer design signature. For subsequent trim levels, a full color palette will be presented. There will also be a crystal light across the front end that says "Hummer," with "H" graphics sprinkled around the vehicle, including on the taillight design.
There is the option to add the Extreme Off-Road package, which elevates the price by $5,000. As stated above, this model features underbody armor, rock sliders, a front eLocker and virtual rear lockers, as well as heavy-duty half shafts. There are even underbody cameras which grab a view of the trail.
Cheaper models will follow the EV SUV, starting at about $79,995. Those include the Hummer EV 2x and the Hummer EV 3x as well as the Hummer EV 2.
More details…
When it comes to the charge port of the EV SUV, that can be found on the rear quarter panel on the driver's side. This is positioned in a way that makes it easier to reach the cord at public charging stations. Thanks to a bi-directional charger, power is able to flow in and our which means it can be used to power accessories or to charge another electric vehicle.
Five passengers find comfort here, as well as plenty of cargo room. In fact, cargo space is more than 81 cubic feet in the back with the second-row seats folded down, and about 36 cubic feet with the seats up.
The EV SUV comes with adaptive air suspension, four-wheel steering and four-wheel drive with torque vectoring on the rear axle of three-motor variants.
The SUV is slightly smaller than the the pick-up — the 126.7-inch wheelbase is 8.9 inches shorter than the truck's — and therefore there is less room for the battery pack.
The back of the SUV features a full-size spare tire with cameras on the tire mount. A power-opening swing gate is hinged on the right so the driver, in a tight spot, can walk along the assist steps or nearby rocks and open the gate to access the back without having to walk all the way around the vehicle in a narrow trail. The gate opening is a whopping 48 inches wide.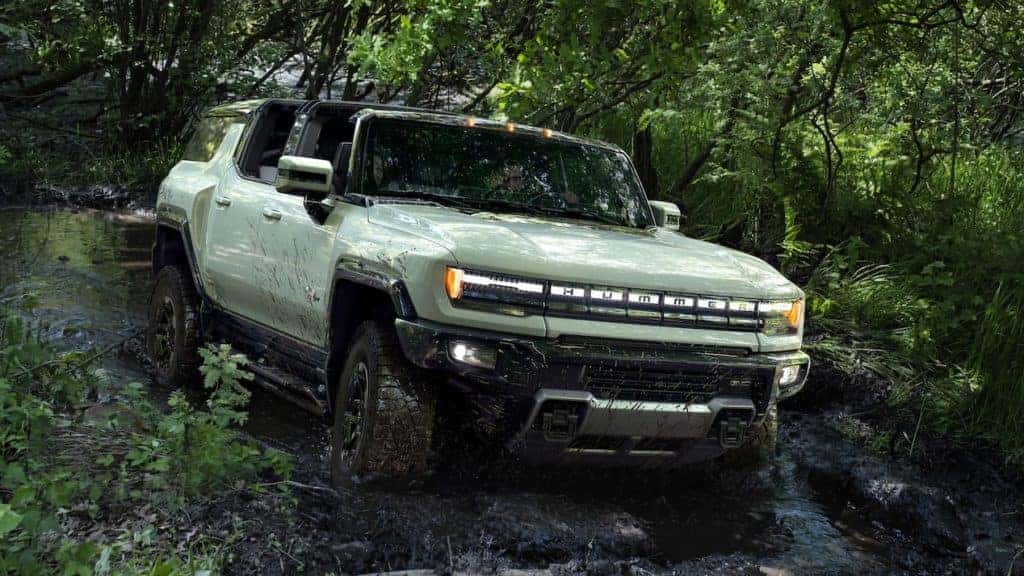 With impressive horsepower, zero emissions and zero limits, the all new Hummer EV SUV is a supertruck through and through. Engineered to conquer any and all terrains, this vehicle boasts the benefits linked to pickups plus so much more. Great inside and out, drivers and passengers are sure to enjoy each and every excursion. See what a true status symbol is all about!