2022 Buick Encore GX
2022 Buick Encore GX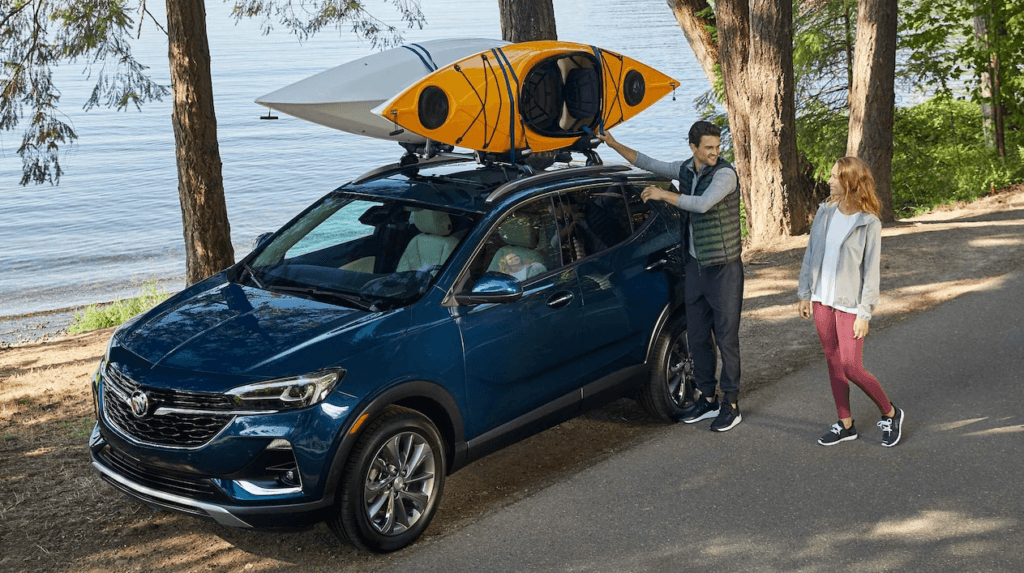 Encore smart — What you need to know!
It's no wonder the Buick Encore GX is known to fit every lifestyle and adapt to the needs of today's drivers. That is because it represents the third model year of the first-generation Encore GX small crossover and is presented with a pleasing mix of sharp handling with a comfortable ride quality. From new exterior hues to interior boosts and a stand-out style, the Buick Encore is a five-person SUV that will not disappoint! See what changes are in store and what to expect in the coming year!
Here's more….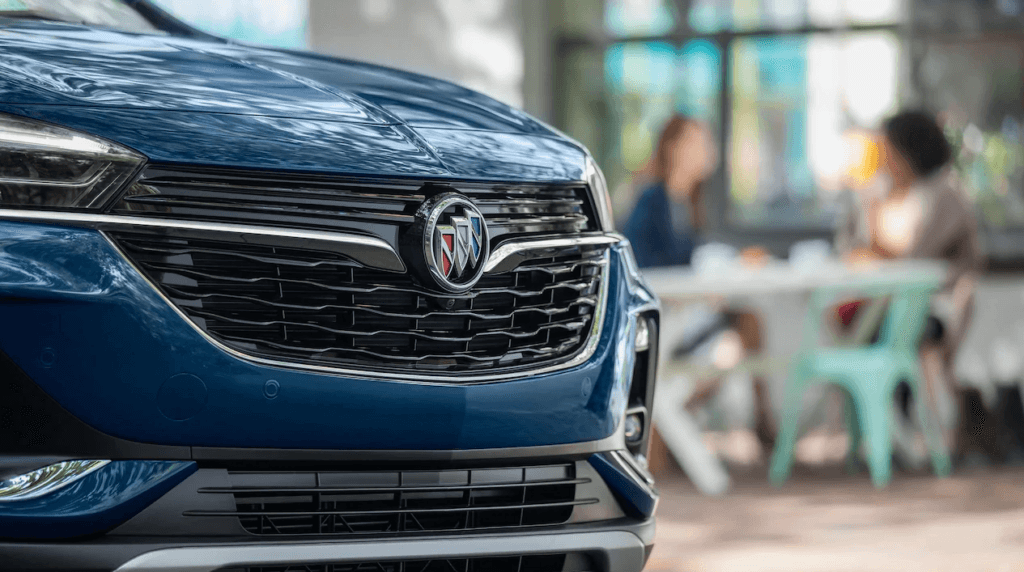 What's new!
The 2022 Buick Encore GX will be presented with some minor changes heading into 2022! Among those changes include the addition of four new exterior paint colors, which are sure to be eye-catching to say the least! They include metallic choices such as Cinnabar, Sunset Glow, Sapphire and Rosewood. What is also new on the 2022 model is the new turbo engine.
Additional changes include minor revisions to the features included with the various trim levels.
The Buick Encore GX will continue on as a five-door crossover SUV, and is featured with engine options that include the turbocharged1.2L I3 LIH, which is rated at 137 horsepower and 162 pound-feet of torque and the turbocharged 1.3L I3 L3T, which is rated at 155 horsepower and 174 pound-feet of torque. The 1.2L LIH mates to a CVT and the 1.2L L3T mates to a nine-speed automatic transmission.
The Encore GX will ride on the GM VSS-F platform.
Design cues
On the interior, the 2022 Buick Encore GX will retain the same design as the current model. That means ample cargo space measuring more than 50 cubic feet with the rear seats folded, including 2.7 inches of additional cargo height with a conveniently reconfigured cargo area floor.
Advanced technology is accessible through large dials and clear buttons which are found at the bottom of the center console, with the infotainment system integrated directly into the center console with its own separate buttons. A roomy cabin is without a doubt found within and both driver and passengers will experience comfort.
The 2022 Encore GX features a tall roofline, tall fenders and sharp taillights — resulting in a high-end look and feel. The round tailgate boasts elegant taillights and a curvy design. Deep cutouts in the door and a sharp window line are among the angular elements of this vehicle. Every 2022 Encore will return with 18-inch alloy wheels with upper trim levels sharing a slightly fancier shadow-pocket design.
Also inside, the Encore GX features an 8-inch touchscreen, WiFi hotspot, wireless Android Auto and Apple CarPlay, four USB ports, six audio speakers and Bluetooth as standard. The new Encore cabin's HVAC system also experiences an upgrade with an electric heater, and new driver and front passenger seat-back map pockets provide additional storage options.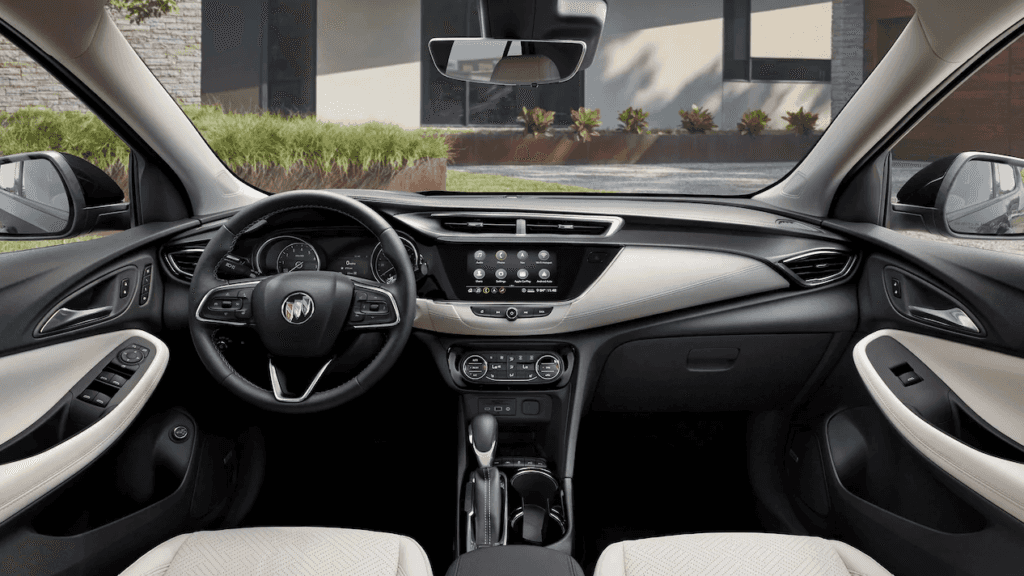 Safety first
Standard safety features on the 2022 Encore GX include lane departure warning, automatic high-beam assist, pedestrian detection, automatic emergency braking, lane keeping assist and forward collision warning. There is also adaptive cruise control, blind sport monitoring, lane departure warning, parking sensors, park assist and a surround-view parking camera as optional. The Encore GX has also received a five-star overall safety rating and that will surely carry over into 2022.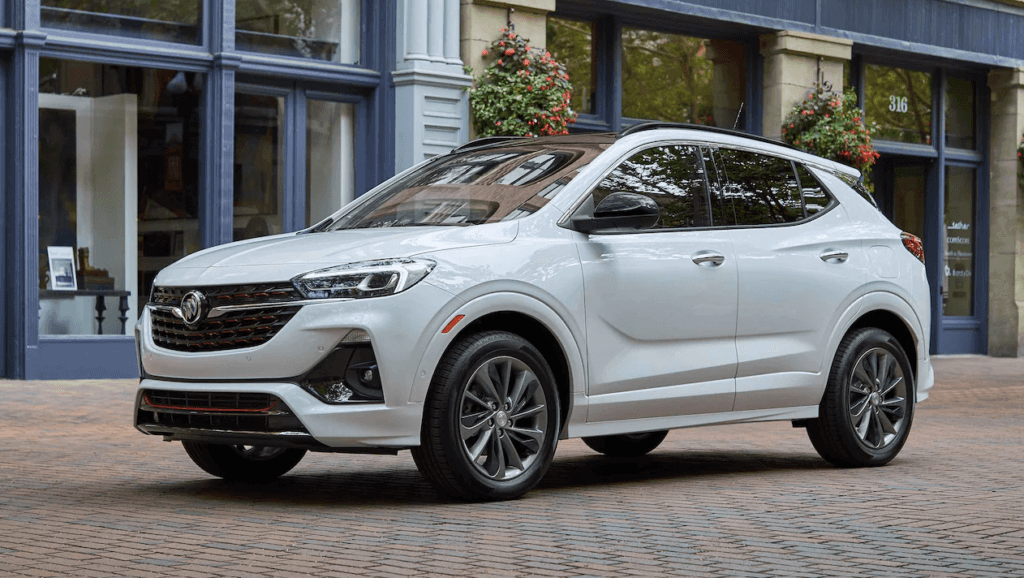 Trim levels
Expect the 2022 Encore GX lineup to repeat its predecessor when it comes to trim levels! That includes the base Preferred, better-equipped Select and the top-line Essence trim levels. Each of these will again comfortably seat five, offer AWD and be available with a list of amenities not typically present across full lineups in this segment. That includes such features as hands-free ljftgate and heated front seats.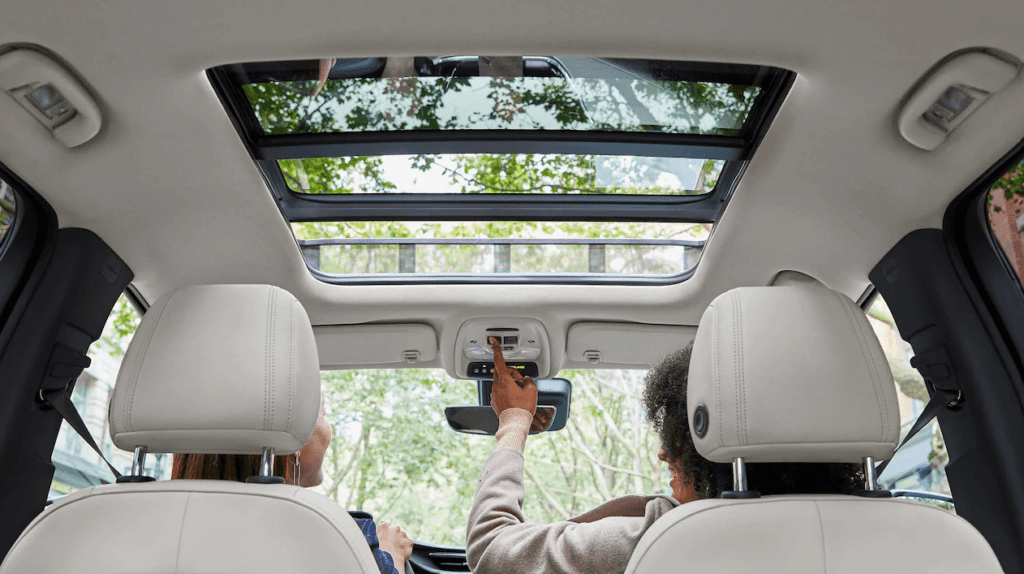 Release date
While it is still uncertain when the new Encore GX will officially go on sale, it is expected to be made available in the fall of 2021. Pricing also is still to be determined, but customers can most likely snag this subcompact SUV in the range of $25,195 to $30,090. The Encore GX will compete with the likes of the Mazda CX-30, the Kia Seltos and the Nissan Rogue Sport.
From efficiency, power and agile handling to top safety features and leading technology, this SUV is the smart choice and exemplifies all things Buick! It fits your life and will help make the most out of each and every road trip. Take a moment to review all the features the 2022 Encore GX has to offer. Encore Smart — get yours ordered today!